The sky's the limit
The sky's the limit at Barrio Star, presenting San Diego with modern Mexican Soul Food, woven with bold Latin flavors and clever Asian touches. As one of several restaurants created by award-winning chef and restaurateur Isabel Cruz, Barrio Star's bright and lively décor is a metaphor for what we proudly serve. Our vibrant flavors and healthier renditions of classic Mexican dishes reveal thoughtfully presented menu items that are sure to please every palate.
Pairing with our well-prepared food menu items is a mouthwatering beer and cocktail menu. Besides serving standard Mexican beers, we also offer rotating drafts as well as an extensive tequila menu. Our bartenders are "margarita artists," you might say. With every ounce of lime, lemon and orange freshly squeezed into your glass. Kick-start the evening with our Roasted Jalapeno Blackberry Margarita and let the fiesta begin!
Enjoy favorites with a spin, such as our Tamales bathed in chile guajilo aside a scoop of jasmine rice and chipotle corn salad, or sink your teeth into one of our famous bowls, like the Brazil Bowl offering coconut rice, black beans, mango salsa, rich coconut chili sauce and steamed greens. The Barrio Bowl lays the same foundation with rice, beans and steamed greens – but honors a more traditional Latin flavor with pico de gallo and cilantro-lime sauce. Add tofu just for fun! And as you would expect, there is an addictive assortment of tacos, each prepared with house-made tortillas.
You can easily spot our bright orange building at the corner of Fifth and Nutmeg, right between the communities of Hillcrest and Banker's Hill. For lively décor, smart servers, creative drinks and the artistic fusion of Latin and Asian cuisines, visit Barrio Star, where the best of Mexican soul food is celebrated and enjoyed!
Born and raised in the suburbs of Detroit, Michigan, Todd Camburn, owner of Barrio Star, found a permanent home in sunny San Diego in 2004 while fulfilling his passion for traveling. After studying marketing and organizational communications at the Western Michigan University, Camburn pursued his longtime affinity for cooking and attended the San Diego Culinary Institute in 2008.
With his lifelong love for authentic Mexican cuisine, Camburn is constantly brainstorming to put a creative spin on traditional flavors, such as the award-winning Roasted Jalapeño Blackberry Margarita, which is one of his favorite concoctions on the menu at Barrio Star. As a self-proclaimed fitness junkie, Camburn also likes to make sure that his culinary creations are equal parts delicious and healthy for his customers.
Isabel Cruz comes from a Latino family where the large and frequent gatherings were always centered on food. Self-taught, Cruz was influenced by friends and family from Puerto Rico, Cuba and Mexico. Her later inspiration stemmed from the Japanese, Korean and Thai cooking styles she was exposed to while growing up in Los Angeles. Eventually, those Latin and Asian influences became infused in Isabel's cooking, resulting in fresh, exotic food with bold and unique flavors.
Taking these fusions to the next level, Isabel started incorporating modifications in her menus, transforming these rich, traditional cuisines into more healthy dishes for the modern day. Now, Isabel's beliefs and examples of clean, simple eating give people a new vision for what "health food" can be, delicious.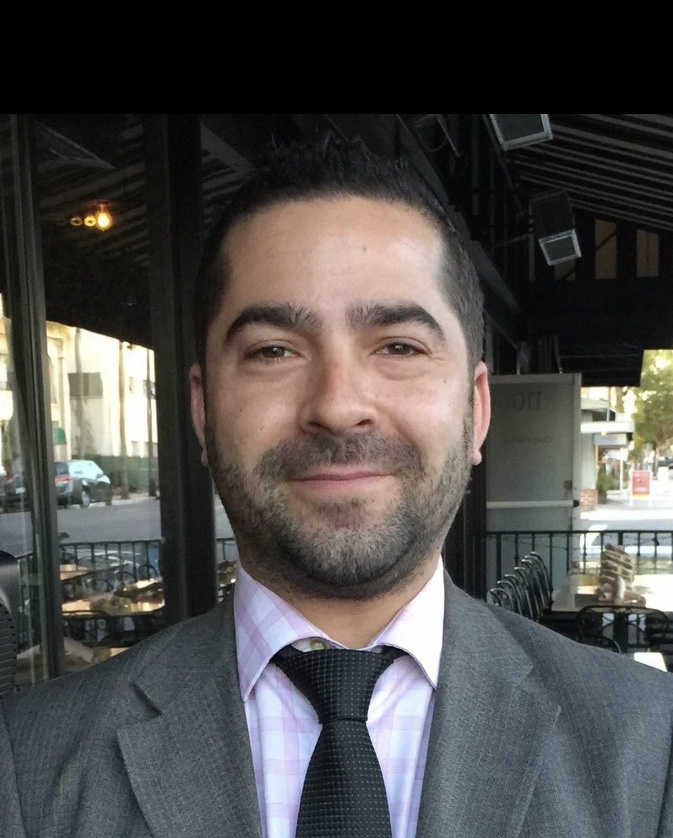 Michael Simpson was born and raised in Paris France. What started out as a quick way to make money during high school and during college has turned into a carrier that his passion for food and wine nourished. Michael has worked all facets of the restaurant industry from fast casual to fine dining.
In 2003, after passing his Bachelor's degree in Hospitality in Paris, Michael moved to San Diego and passed his Associates Degree in Business and Marketing. Michael worked as a General Manager and Sommelier for The French Gourmet, Smoking Goat, St Tropez Restaurants, Croce's Restaurant and Jazz Bar and the Rise and Shine Restaurant Group just to name a few.
Michael joined the Barrio Star team as the General Manager in 2018. He truly thinks that the success of a restaurant comes from the employees, attention to detail and a hands on management approach.
Michael describes himself as a humble individual. "Living in San Diego is like winning the lottery" is what he told us. As a food and beverage enthusiast that lives life to the fullest, he says he tries to give 120% at work and at home. Keeping a good work/life balance always comes first.
When he is not at work, Michael loves traveling, cooking, teaching wine classes, playing the violin and spend time with his girlfriend and dog.